Who is Dirty Tony?
Tony Sparks is a former Playgirl model who spends his days cruising the beaches and college campuses of sunny San Diego, California. When he meets a hot straight guy, he tries to talk him into coming down to his studio for a spin on his casting couch.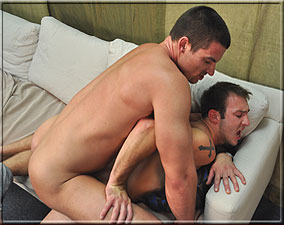 Tony's guys are masculine men. He likes to find guys with hairy chests and natural body hair. He isn't looking for your typical gay male porn star. But sometimes the guys he meets go on in the gay porn industry to be household names. He's got men like sexy muscle latino Fabian (AJ Irons), straight muscle stud Devin Draz, and tattooed stud Spencer Reed.

But, it's the fresh faces that Tony is famous for. For instance, check out the hairy chest and legs on Seth. Or the great looking body on up and cummer Triston!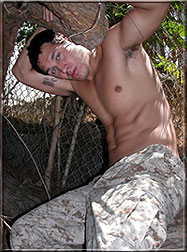 Tony gets these guys to tell him their secrets and sexual fantasies. Then, he literally charms the pants off them! Like the idea of straight guys corrupted? So does Tony!


He gets these straight boys to strip down and take it all off. Once they're naked, he likes to test their boundaries. Once a guy gets full hard-on, Tony whips out his trusty measuring tape--to find out exactly how big his cock is. He reaches in and grabs the unsuspecting dude's stiff dick and announces the number of inches. That's not enough for Tony. He wraps the tape around the shaft so he can find out just how thick the dude's meat is. Sometimes, Tony will give it a couple extra tugs--to see if the guy will let him.
Copyright © 2016 MOUSE HYSTERIA