Who is Dirty Tony?
Tony gets these straight guys to have sex with another guy for their first time on film. Some of the guys have never given a blowjob before, others have never been fucked in the ass!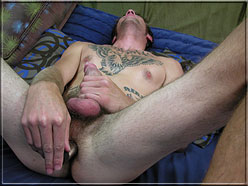 He meets guys on the beach and invites them back for a beer at his place.
While they're sipping some brew, he flips on some porn. Pretty soon they're jacking off. Tony's powers of persuasion are immense. He gets them to shove giant dildos into their asses--all the time the cameras are rolling.

Watch skateboard buddies jack each other off while they watch porn, then shoot huge loads of cum together all over the sheets!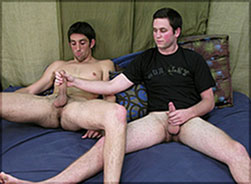 Watch as Tony convinces a straight guy to try a dildo in his ass for the first time.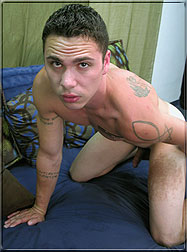 Every few minutes, Tony brings out something larger to have the guy stuff in his tight virgin hole.Then, Tony likes to take that opportunity to slip a finger or two into the guy. All the while, the guy is moaning with pleasure and pain for his first time ass busting experience. Tony captures the expressions on their faces, so you can tell just how much the guy is digging having his ass fingered and fucked for the first time on film by a guy.
Tony gets a little horny with all this straight cock waving in front of his face. He likes to whip out his giant dick and jack off along with the boys. If the guy is daring and wants to try something new, he'll get the dude to jerk him off, suck his cock, and even eat his cum. Whatever the guy is willing to do, Tony takes the opportunity to make it happen!